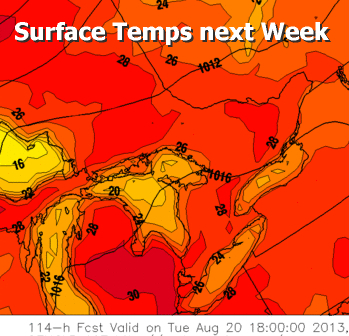 The map to the left shows the expected warmer weather coming next week.
It appears that August is not willing to give up yet and that change to the upper level flow will be enough to bring back above seasonal temps for a while.
From Monday thru until about Thursday we will see one last gasp of summer as temps climb into the upper 20s. Normal for this time of year is in the low 20s – that puts us about 5 degrees above normal for next week.
The good news is that the normal to above normal temps are expected to continue into the start of September. So enjoy!