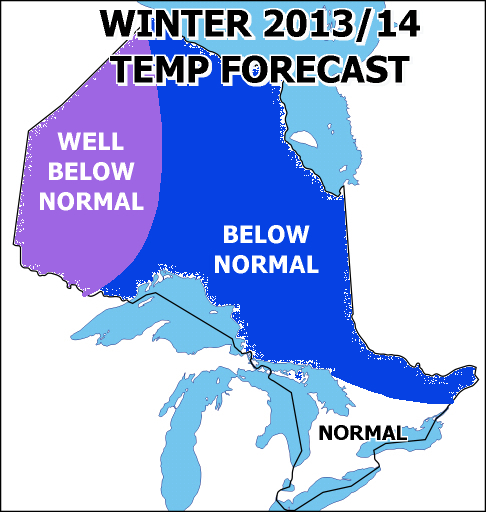 Remember the 70′s – I barely do but I sure remember what winter used to look like back then.  I think it makes a return this year.
I grew up just outside Toronto and I remember snow on the ground by this time of year and riding a snowmachine around in the evenings and weekends.  Yes you heard me right – just north of Toronto!  There used to be lots of snow for winter activity and even a few snow days to boot.
Winter has already set in and is here to stay.  It has started out cold and looks to stay that way until spring.
When I say a 'normal' or 'classic' winter I don't mean the recent memory of winter.  I mean a winter that starts in November, brings lots of snow, very few if any thaws and lasts until March Break.  Back when we used to walk 5 miles through two feet of snow just to get to school – OK, maybe I'm not that old – but you get the point.
As for snowfall totals I really don't see cause for alarm for most of the province.  I think regions nearer the Great Lakes will see some early additional lake effect squalls but further into winter that will taper off in the north as lakes quickly freeze.
We usually get around 300cm of snow a year in the Sault and I think we will get at least that amount – if not a bit more.  We are already good for almost 60cm in November and I think we are likely to see a few more meters before its all done.
For those that like winter – enjoy!  For those that don't – time to book that sunshine destination vacation!